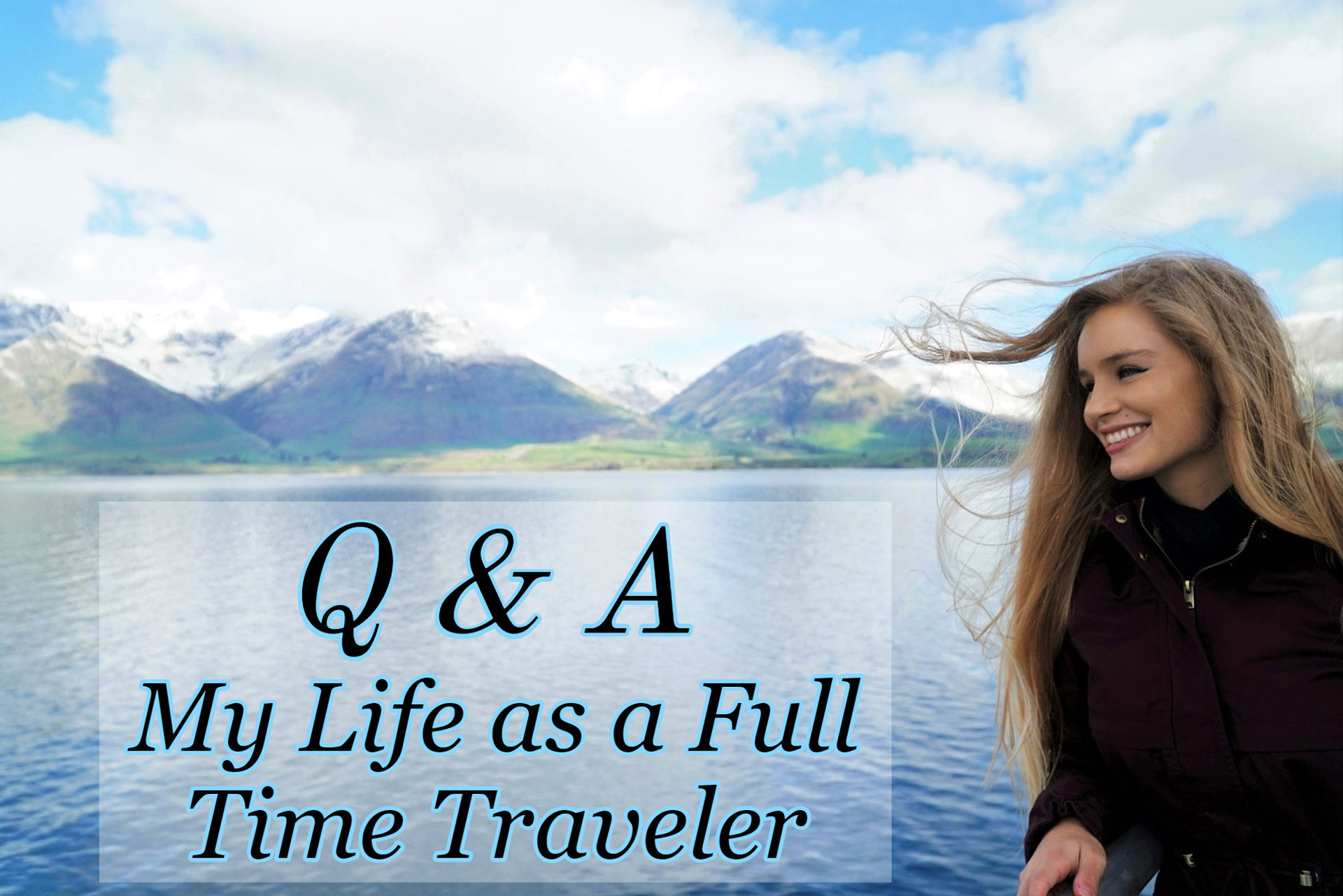 Q&A: My Life as a Full-Time Traveler
Q&A: My Life as a Full-Time Traveler
I'm laughing preemptively thinking about how many people will click this article because they are interested in time travel.
If time travel is invented, I will surely do it and add it to the blog. Until then, I'm referring to spending 5 years living out of a suitcase traveling 50+ countries.
These are the most common questions I've been asked as a Full-Time Traveler: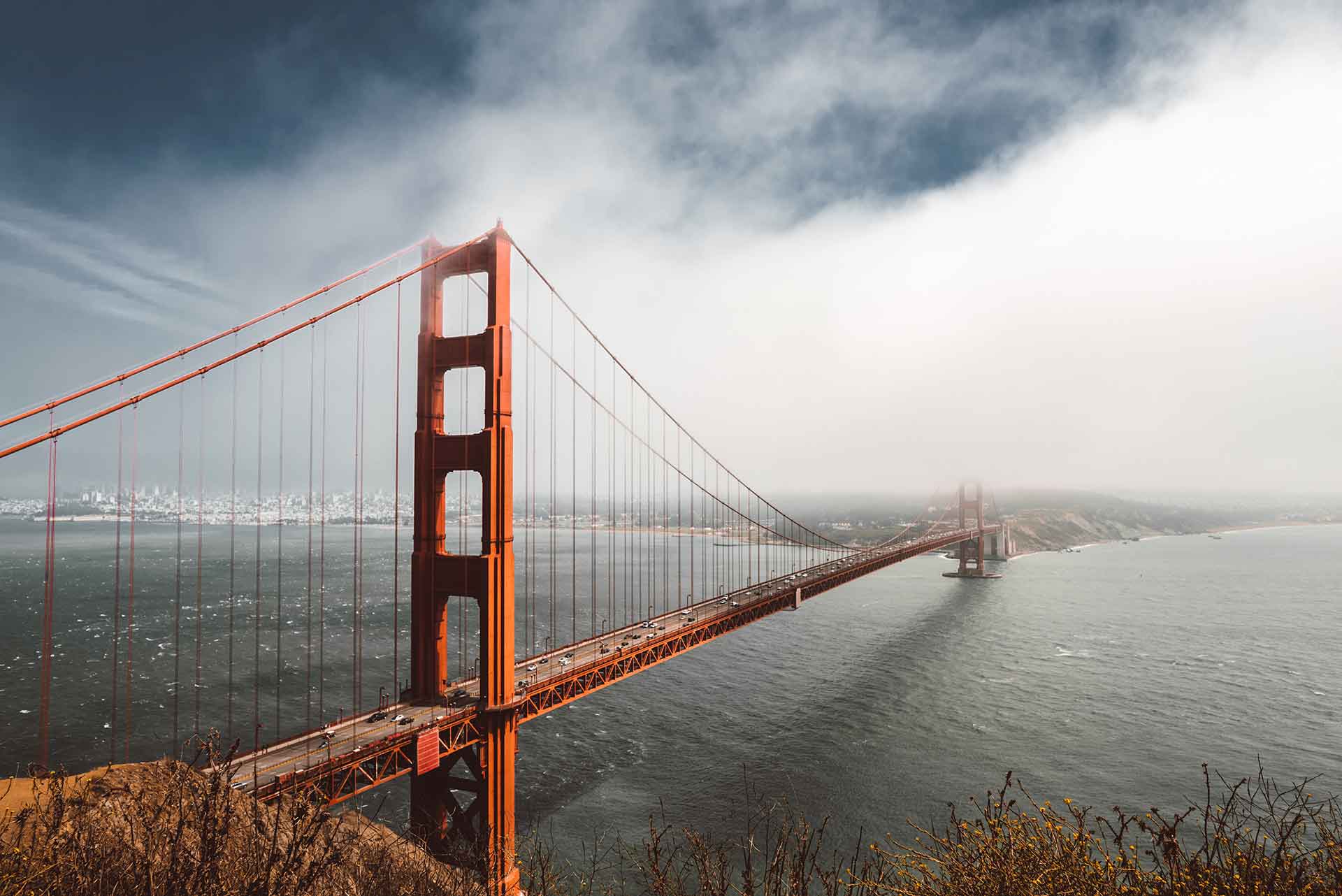 "Where do you live?"
Nowhere.
But I have a lot of connections to my home state of California. I have family in the San Francisco Bay Area where I grew up. I have friends in Los Angeles where I lived for my first few years of adulthood. The belongings I own that I don't take with me I leave in a storage shed in Las Vegas, because storage is super cheap in Nevada.
I don't consider any of those places 'home' anymore. Home is wherever my suitcase is.
Unable to display Facebook posts.
Show error
Error: Error validating access token: The session has been invalidated because the user changed their password or Facebook has changed the session for security reasons.
Type: OAuthException
Code: 190
Subcode: 460
Please refer to our
Error Message Reference
.
"Why did you pick the name Cali Girl Travels World?"
It was picked for me, more so than I picked it.
Everywhere we went foreigners would call me "California Girl" or "Cali Girl."
When I first started traveling, people would ask me, "Where are you from?" and I would always say, "Guess!"
Nine times out of 10, people would guess California. Not the USA, specifically California.
So, I hope that means I put out that sunny California energy. I'm more than happy to adopt that.
P.S. Unfortunately, I didn't realize until it was too late that CaliGirlTravelsWorld can sometimes look like CallGirlTravelsWorld. Which can lead to some pretty interesting emails. Wish I knew that earlier on, but hey, you win some, you lose some.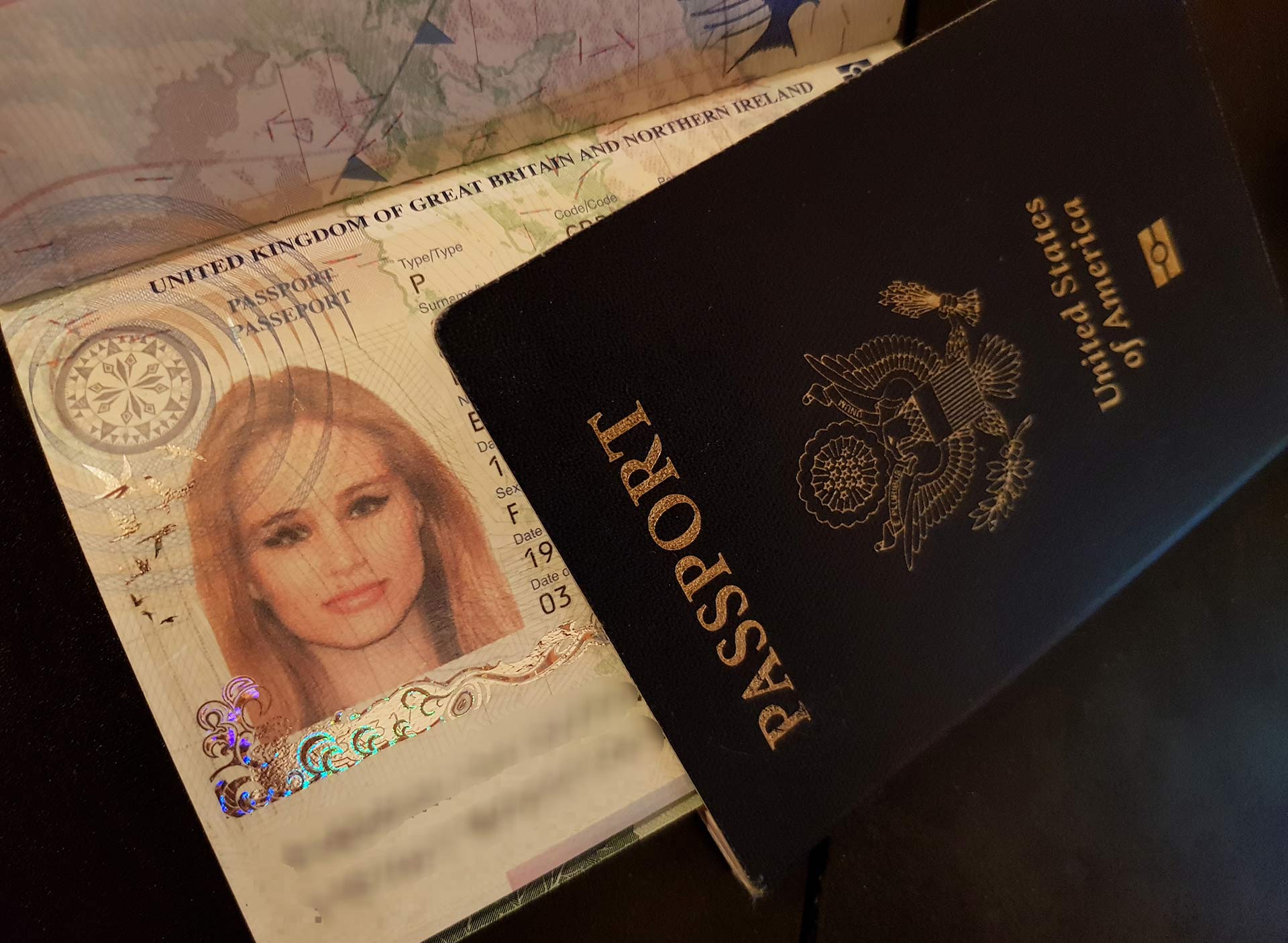 "If you had to settle down in one place where would it be?"
The idea of living in one place feels so foreign to me now. I've become so used to the nomadic lifestyle that I don't see myself settling down in one place.
If I was going to live in one country it would be the UK, probably within London. But I'd choose Britain because I'm also British, so I wouldn't have to jump through hoops to work there. Also, I love the British people.
My mom is from London and moved to the States with my American dad. She named me after her home country.
My mom's dad is from Romania, and her mom is from Finland.
My dad's dad was born in England, and his mom has deep roots in the USA.
I could pursue all 4 passports, but for now I only have American and British. Depending on the outcome of Brexit, I may pursue Finnish citizenship. I feel extremely blessed to have these options.
If we lived in a world without visa requirements, and I could work anywhere in the world, I could also see myself establishing a home base in New Zealand, Indonesia, French Polynesia, or Thailand.
"What's your favorite country?"
Oh, the dreaded question, one I'm up against at least 5 times a day…
I genuinely don't have a favorite country. No, not a top 3 or a top 10. I'll try putting together a blog post, and hopefully I can narrow it down to a top 20. But even that will be a struggle.
Tell me, how do you compare Denmark and India, Japan and Turkey, Fiji and Russia?
I believe that every country in this world has something spectacular and unique to offer you.
"Oh, come on Brit you must have a favorite. One country must stand out to you."
Ok, fine. If I have to pick, I would say Finland, but that's because I was based there a year ago and my grandmother, who I miss, is from there. Finland also has a unique language, culture, and stunning nature.
Happy with that answer? The truth, is no matter what country I pick, most people are disappointed.
"What Countries are still on your bucket list?"
My top 5 in order are Egypt, Iceland, Israel/Palestine, Peru, and a tie for 5th between Croatia and South Africa.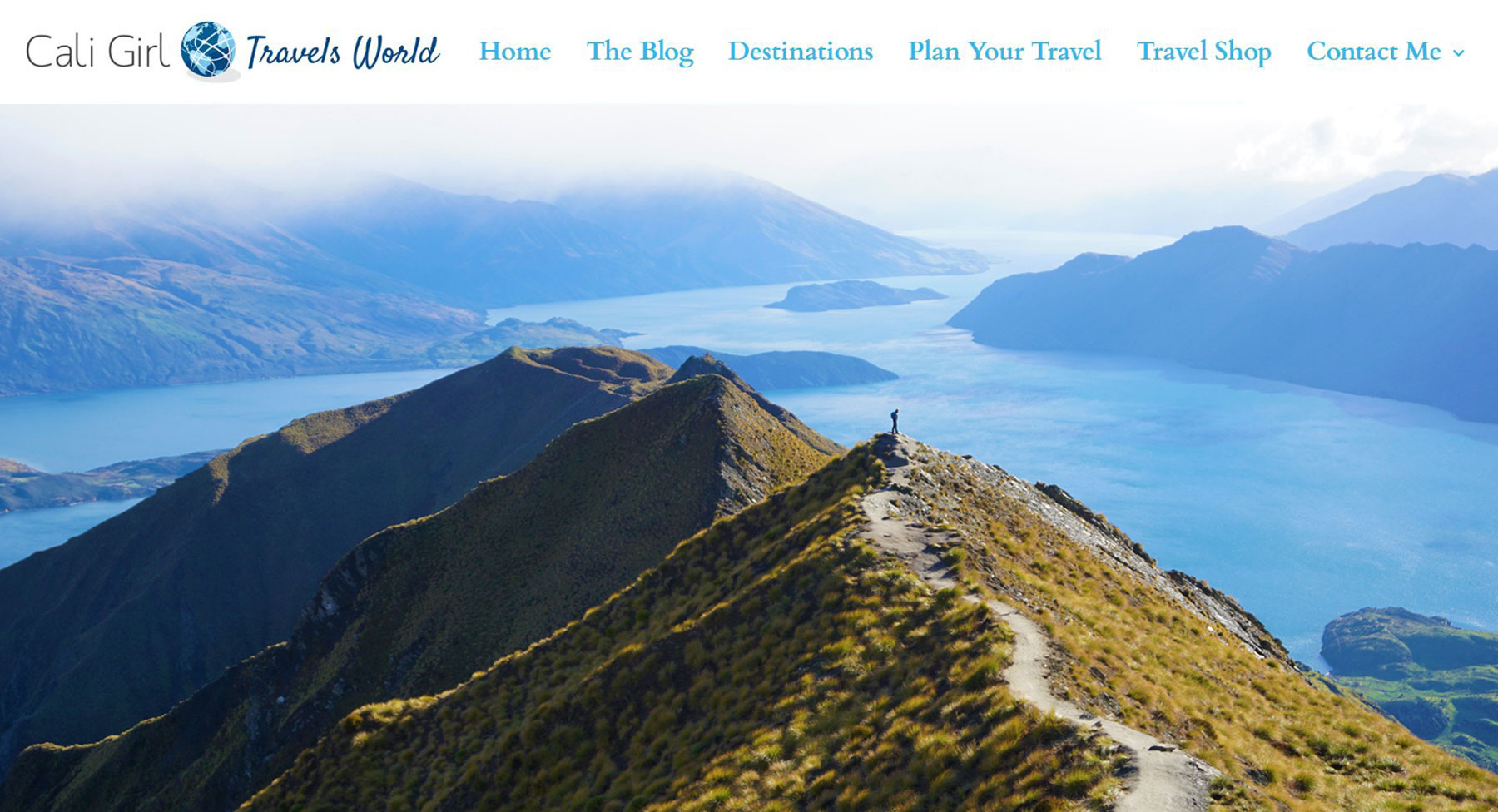 "When did you Start Your Blog?"
That all depends on how you define "start."
If I'm remembering correctly, I bought this domain name at the end of 2015. The domain name first came to mind on a trip to Mexico in 2013, but I didn't launch this site until the day before my birthday on August 18, 2018.
"Why did it take you years to start blogging?"
Yes, I know, not many people travel full-time for years, with the hopes of travel blogging, and not start one for a half a decade.
There are 4 main reasons:
-Every time I buckled down and wanted to start this blog, life would get in the way. Cliché I know, but true. I'll tell you about it some other time.
-I figured out how to make enough money to travel without income from a blog, so I didn't have that financial push.
–I needed to find myself & grow stronger, and I felt I needed to distance myself from the internet to do that. We didn't get a smartphone and download an app until 2015.
Well worth it, I feel strong enough to take on anything now.
–I wanted to be an expert on all topics of travel before I added more mindless drivel to the internet.
Regret this reason. A lot of the people posting mindless drivel 5 years ago are successful bloggers now.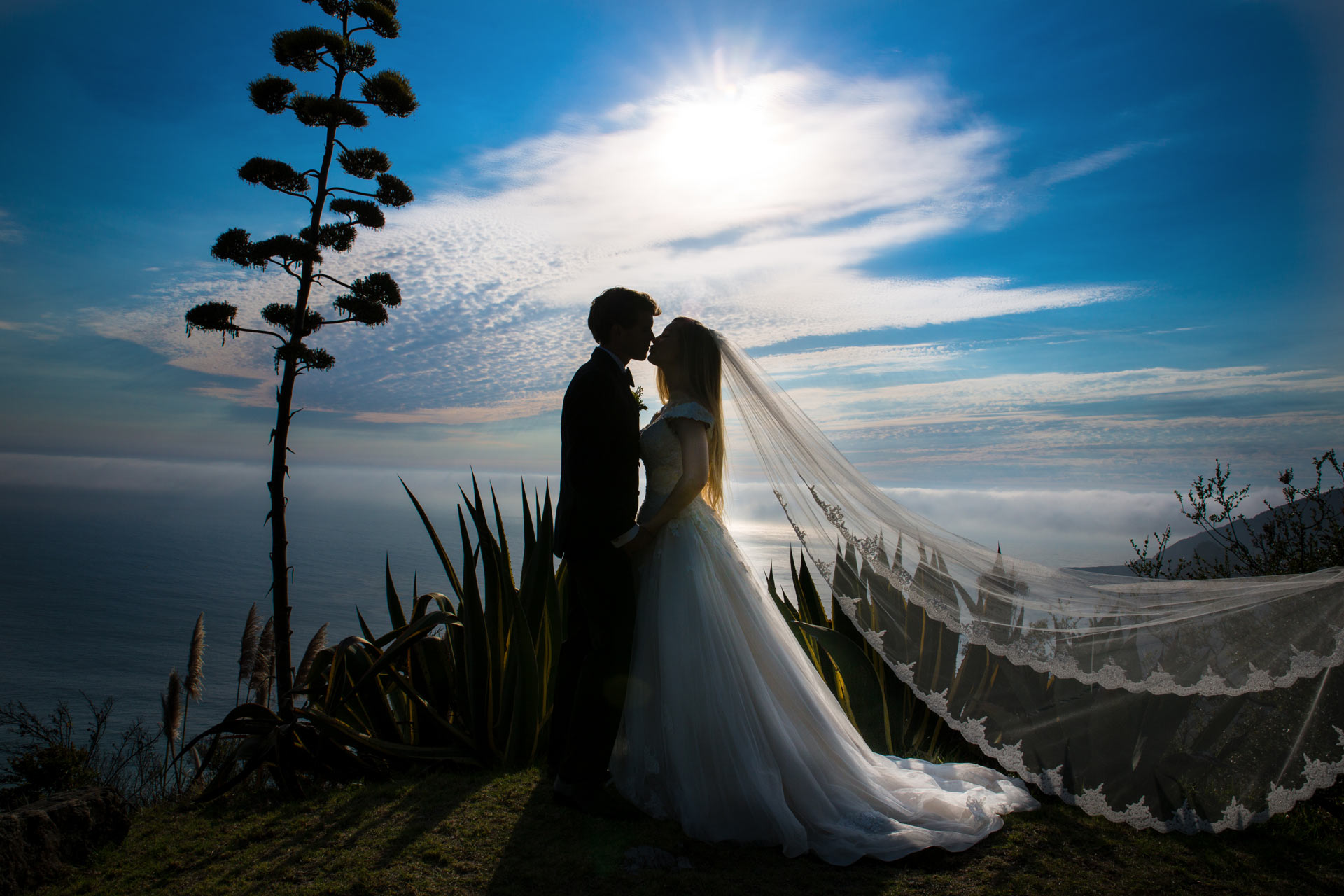 Taken by Amber at De Joy Photography.
"Do you travel solo?
Yes, from time to time.
I think you learn the most about yourself and the world around you when you travel alone.
With that said, I have the best travel partner and husband I could have asked for. Kevin is my polar opposite, but we complement each other.
We enjoy traveling together, so it's hard to spend time apart, but I think it's important to do so.
If we weren't together, I would still travel solo.
"So, you get to travel for work?"
No.
I work to travel, not travel to work.
This is where I differ from most blogs out there: Most people I've come across traveling full-time are either social media influencers, travel bloggers, digital nomads, or they have a job position with a company that pays for them to relocate every so often.
At this point in time, none of those fully apply to me. I have never made a cent from this blog, I just started Instagram, and don't have a job currently.
I perpetually travel and find work whenever I can.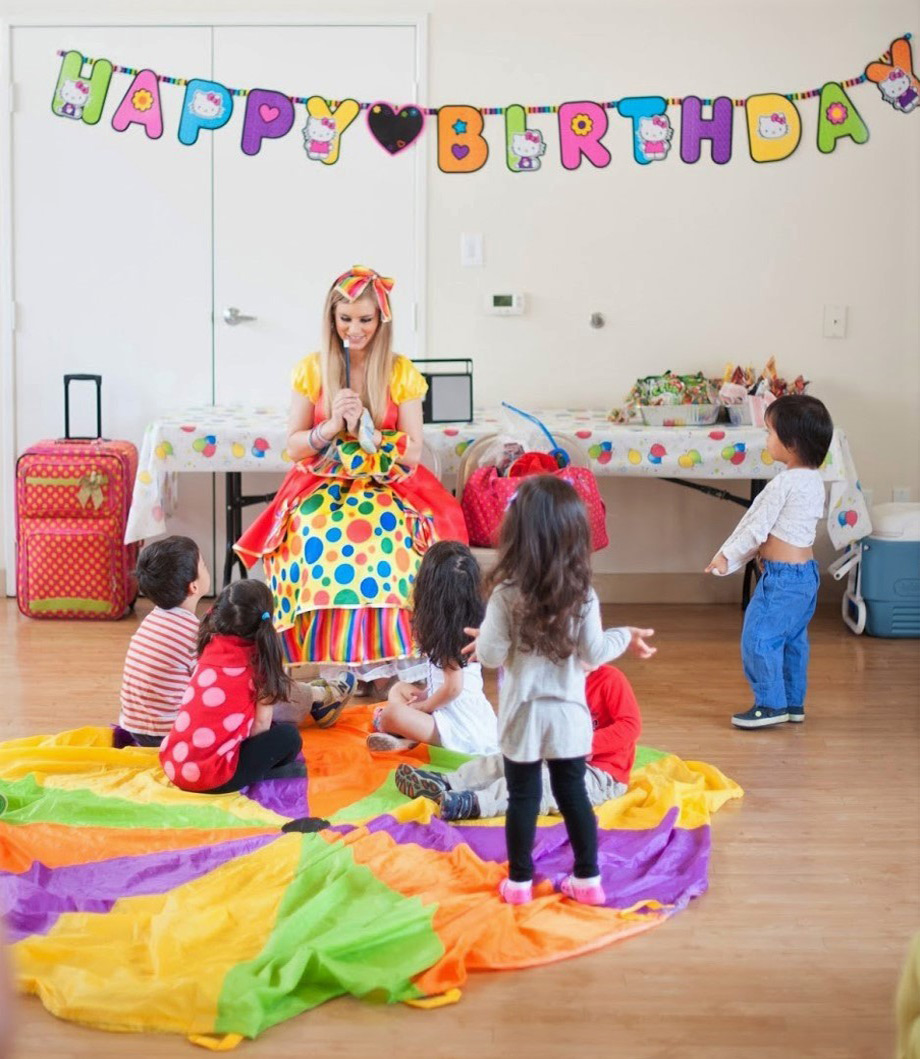 "What do you do for work?"
Kevin and I head back to the States for at least 3 months of Summer every year. During those months we each work an average of 65 hours per week.
Kevin works as a children's entertainer, an assistant substitute for special ed children, house painter, and whatever odd job he can find.
I work as a children's entertainer and a dog sitter/walker.
(We start getting ready for work at 7am on Fridays, Saturdays, and Sundays and we get home around 10:30pm. So, our social lives in the States are pretty nonexistent.)
We bounce around to a different city usually every week within California and Nevada, following cheap or free accommodation.
For accommodation, we house/dog sit (in exchange for free housing), stay at Airbnb's or hotels, and when all the above fails, we stay with friends or family.
It's a lot of constant sacrifice, but it's worth it to have up to 9 months of freedom.
The money we earn from those 3 months in the USA is our budget for the remaining 9 months of travel.
During those 9 months we make and save money while we travel, and put that income into our savings for our future.
"How much money do I need to travel?"
That's like asking someone, "What is a house worth?"
It depends on where you are and what you feel you need. Necessity is completely different for everyone.
I've met travelers who had a budget of $10 per day in South East Asia.
My brother-in-law lived on about $20 per day riding his bike coast to coast across the United States.
Right now, Kevin and I are spending $45 per day for the both of us here in Thailand. But that's because we decided to splurge on living in a luxury condominium with a spare bedroom in the most expensive area of Chiang Mai. In the past we have spent a lot less in Asia.
We spent an average of $65 per day for the both of us during our first year of travel in Europe.
I know a fashion blogger that spends $150+ per day while she travels.
Where you decide to fall on that spectrum is completely up to you.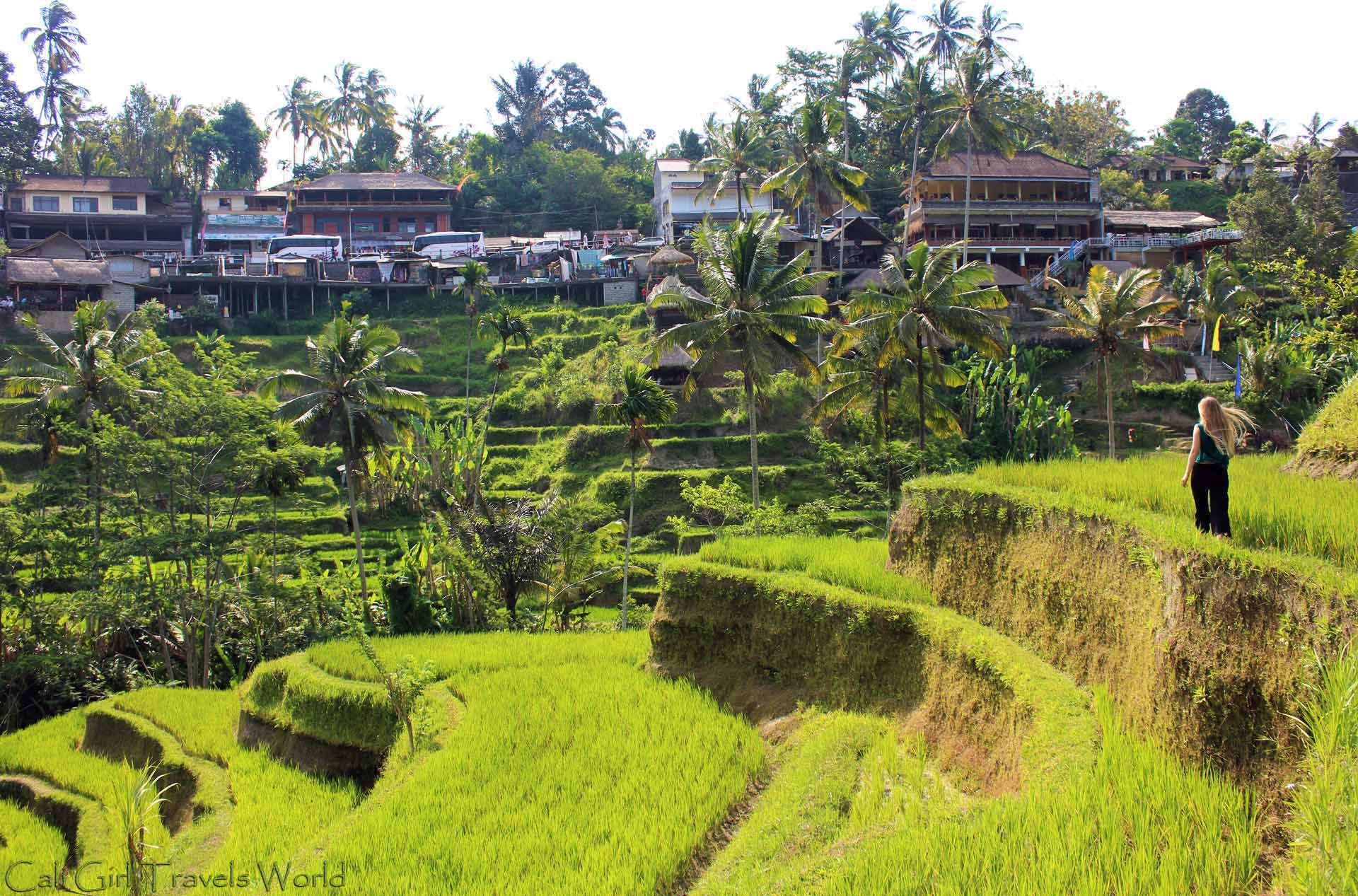 "What is your next destination?"
From Chiang Mai, Thailand, we're meeting up with my family in Bali, Indonesia. After 5 years of convincing, they finally decided to venture out beyond their comfort zone.
Ok, I may have decided for them 😉 and went ahead and booked their entire trip.
I can't wait to show them around. After they leave we will explore ALL of the remaining areas of Bali we have yet to visit.
Then, I hope to head to more islands of Thailand, the Philippines and Sri Lanka. For once, we are playing things by ear, so we will see where life takes us 😀
Let me know if you have any other questions in the comments below.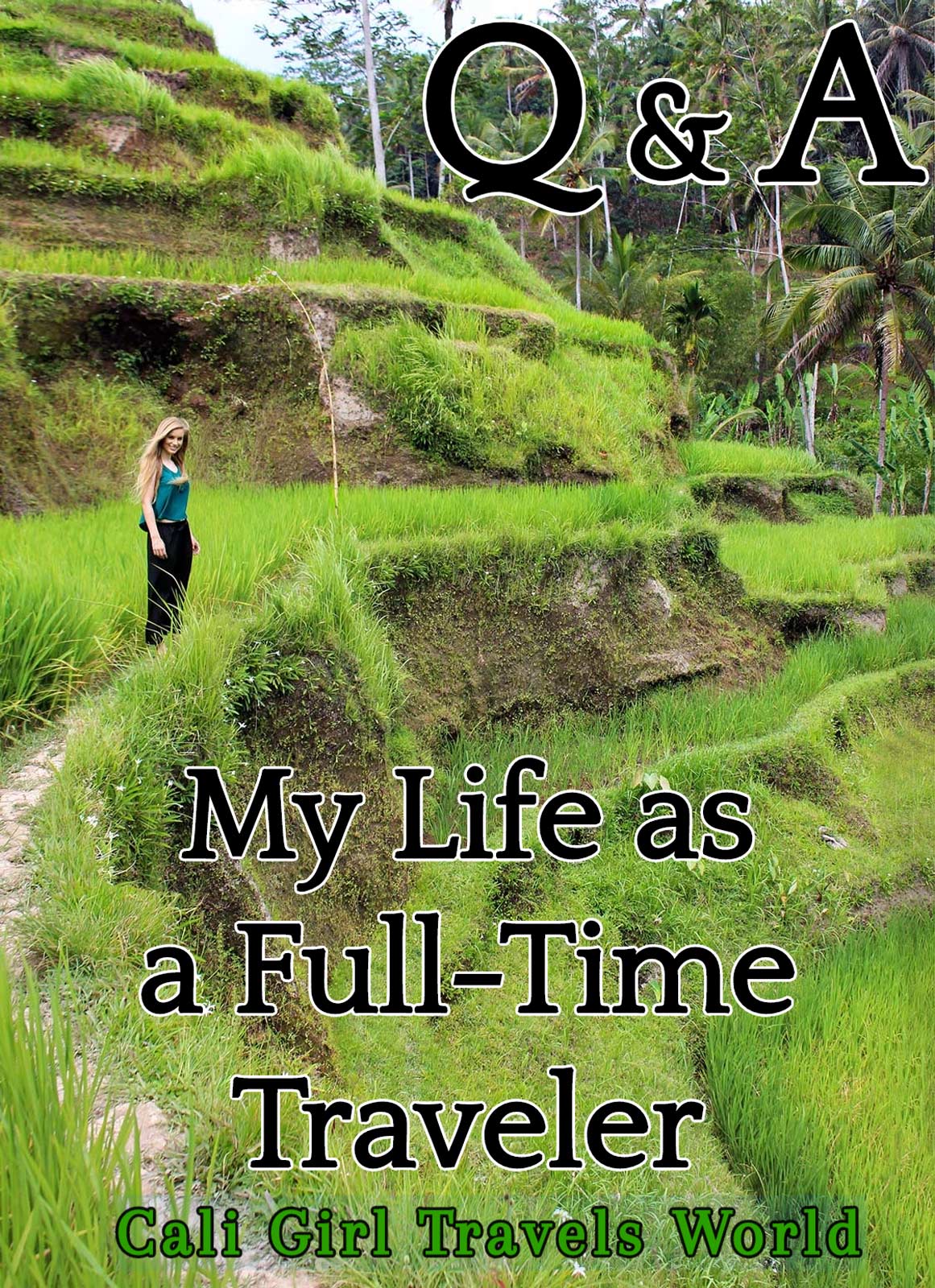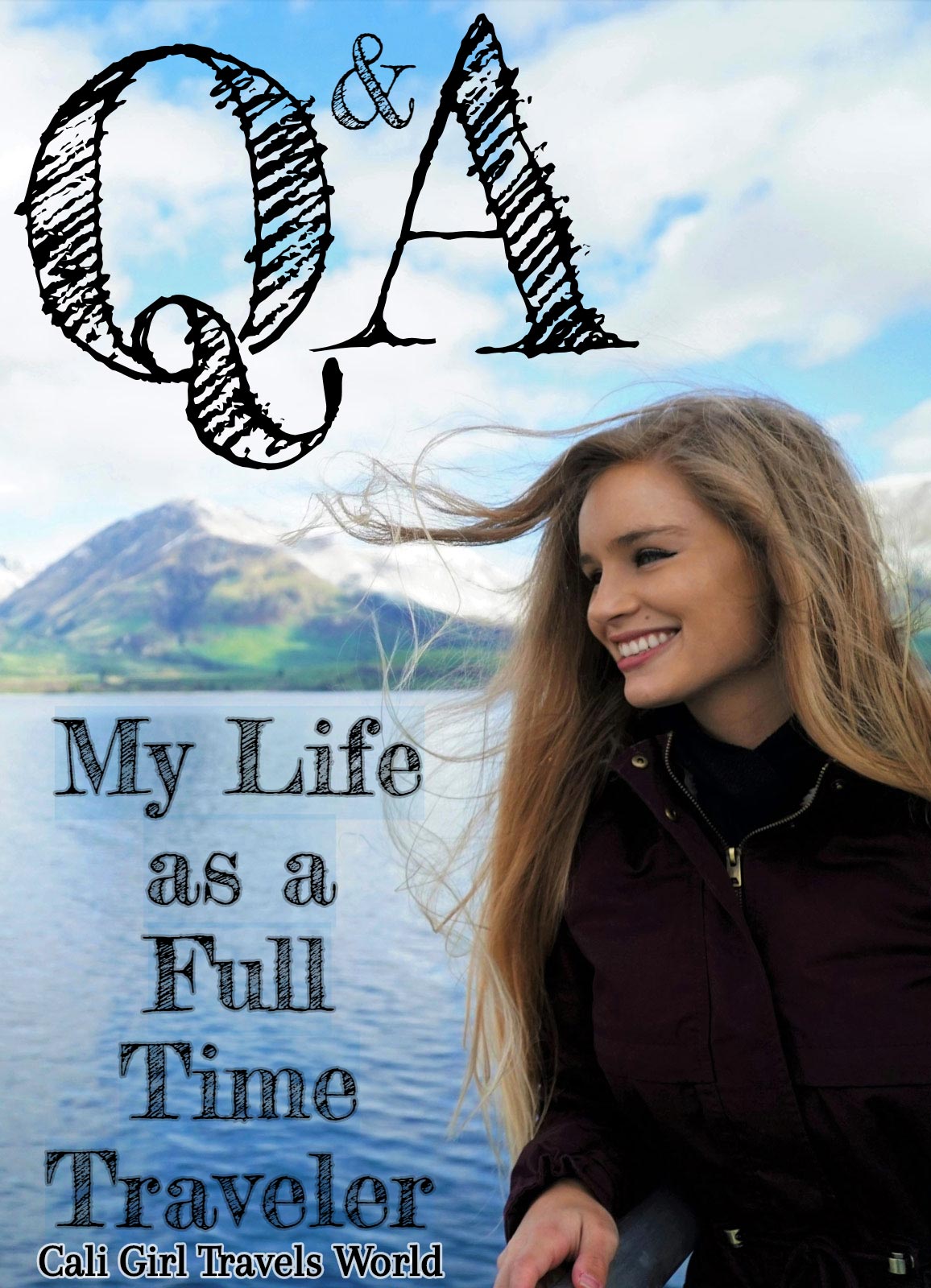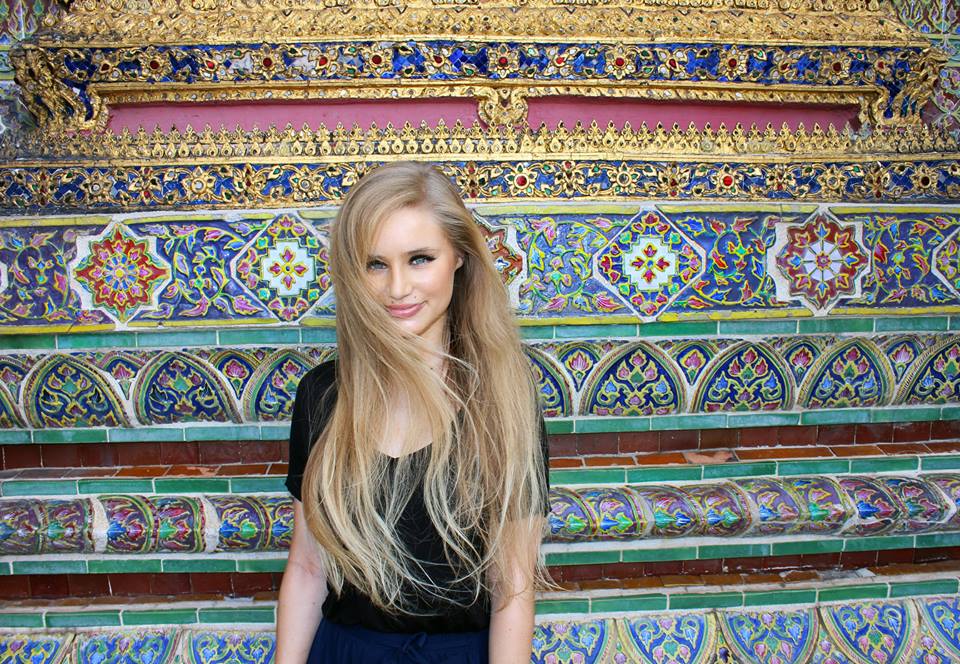 Hi, I'm Brit!
I'm from California, but I don't live anywhere. I've lived out of a suitcase for 5 years among exactly 50 countries, and I don't ever plan to stop. Come travel with me around the world at CaliGirlTravelsWorld.com.
Hi, I'm Brit!
I'm from California, but I don't live anywhere. I've lived out of a suitcase for 5 years among exactly 50 countries, and I don't ever plan to stop. Come travel with me around the world at CaliGirlTravelsWorld.com.